UCSB Esports x IEEE Game Night Spring 2021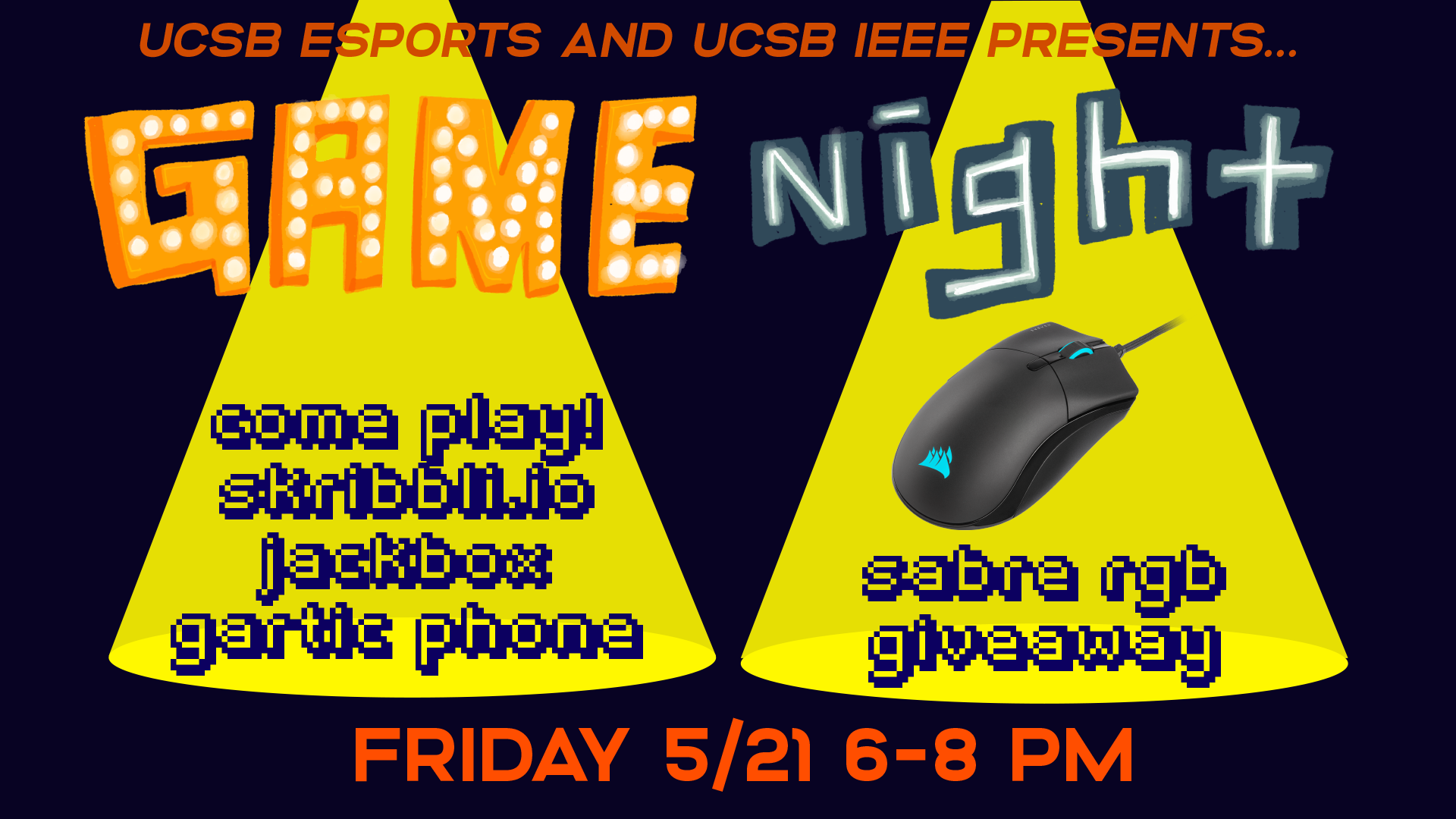 Friday, May 21, 2021 6:00pm-8:00pm, at https://discord.gg/S4qDQ3v
🏆 UCSB Esports and UCSB IEEE will be hosting a Game Night on FRIDAY, MAY 21st at 6pm!
🖱 Come join us for a night of fun and a change to win a Corsair Sabre RGB Gaming Mouse!
🤩 Game Night will be hosted on the UCSB Esports Discord Server.
See you soon!