Fall Quarter 2020 - Welcome Meeting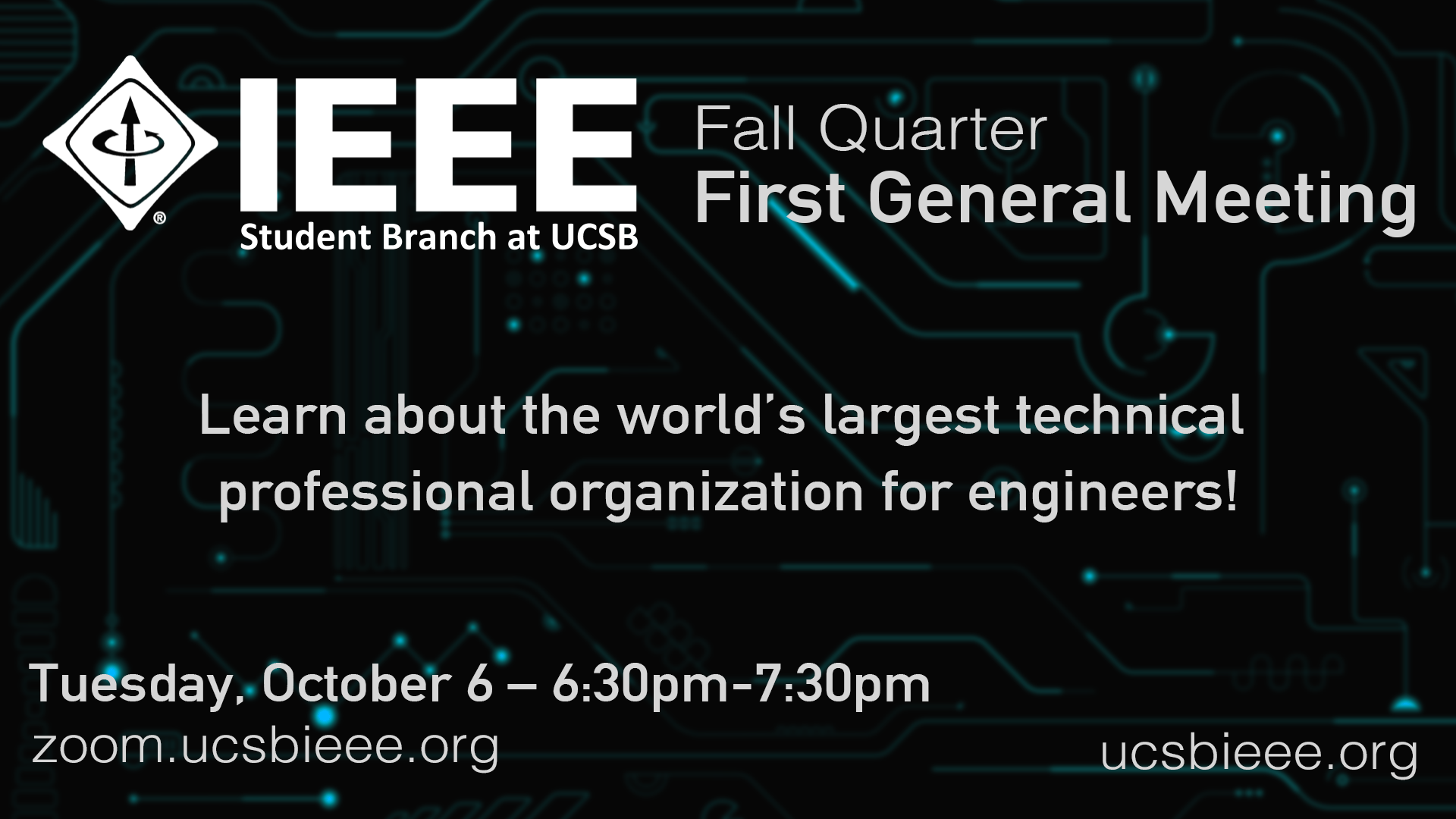 Tuesday, October 6th, 6:30PM to 7:30PM, at Zoom Link: zoom.ucsbieee.org
IEEE is the world's largest technical professional organization for engineers. We are a group of students with a passion for engineering projects and include mainly EE, CE, and CS majors (all majors welcome!)
This meeting, we'll cover major decisions and updates on membership dues, projects schedules, and how we'll be able to offer technical experiences in a social setting, even virtually!
Please RSVP on Facebook. We hope to see you there!
If you can't make the meeting, a Zoom recording will be published after the event concludes. Join our Discord and Facebook groups to stay tuned!
Meeting Recording: https://youtu.be/sjgA5ZSATSs
Meeting Slides: https://docs.google.com/presentation/d/12G2RbO_L3c3x_06py4_F1dRKXLD6yMux1bY2uohLQMw/edit?usp=sharing
You can also click on the thumbnail below to open the YouTube player.