ECE 5 Project Help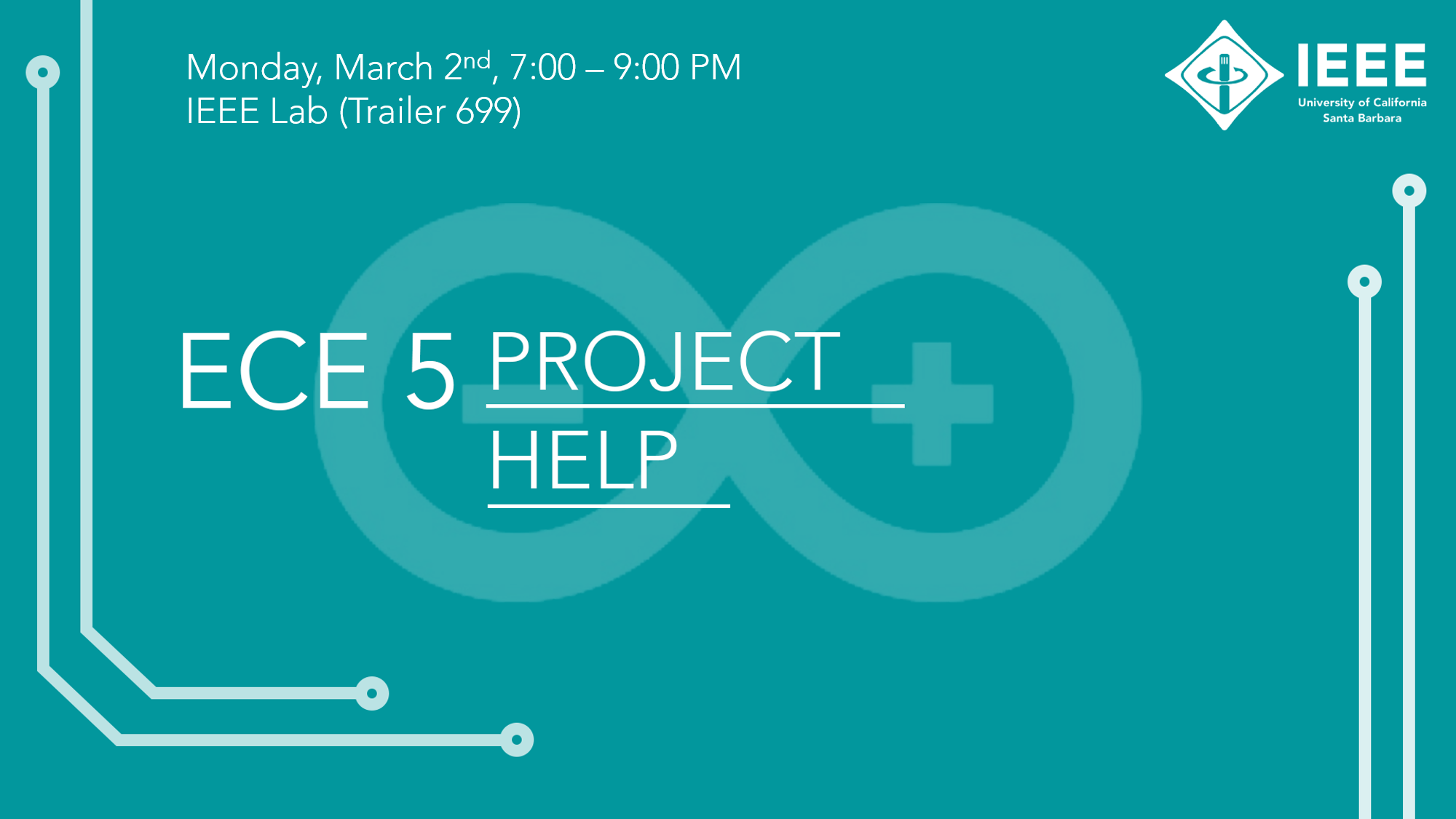 Monday, March 2nd, 7:00 PM to 9:00 PM, at IEEE Lab (Trailer 699)
Need some help with your ECE 5 project (or any other personal project you're working on)?
IEEE will be hosting our ECE 5 Project Help sessions this Monday and next Monday from 7 to 9 PM in the IEEE Lab. Feel free to drop by our lab and get assistance from the IEEE officer team, or help others with their creations!
Although this is primarily for ECE 5 students, anyone is welcome to attend!