PCB Design Workshop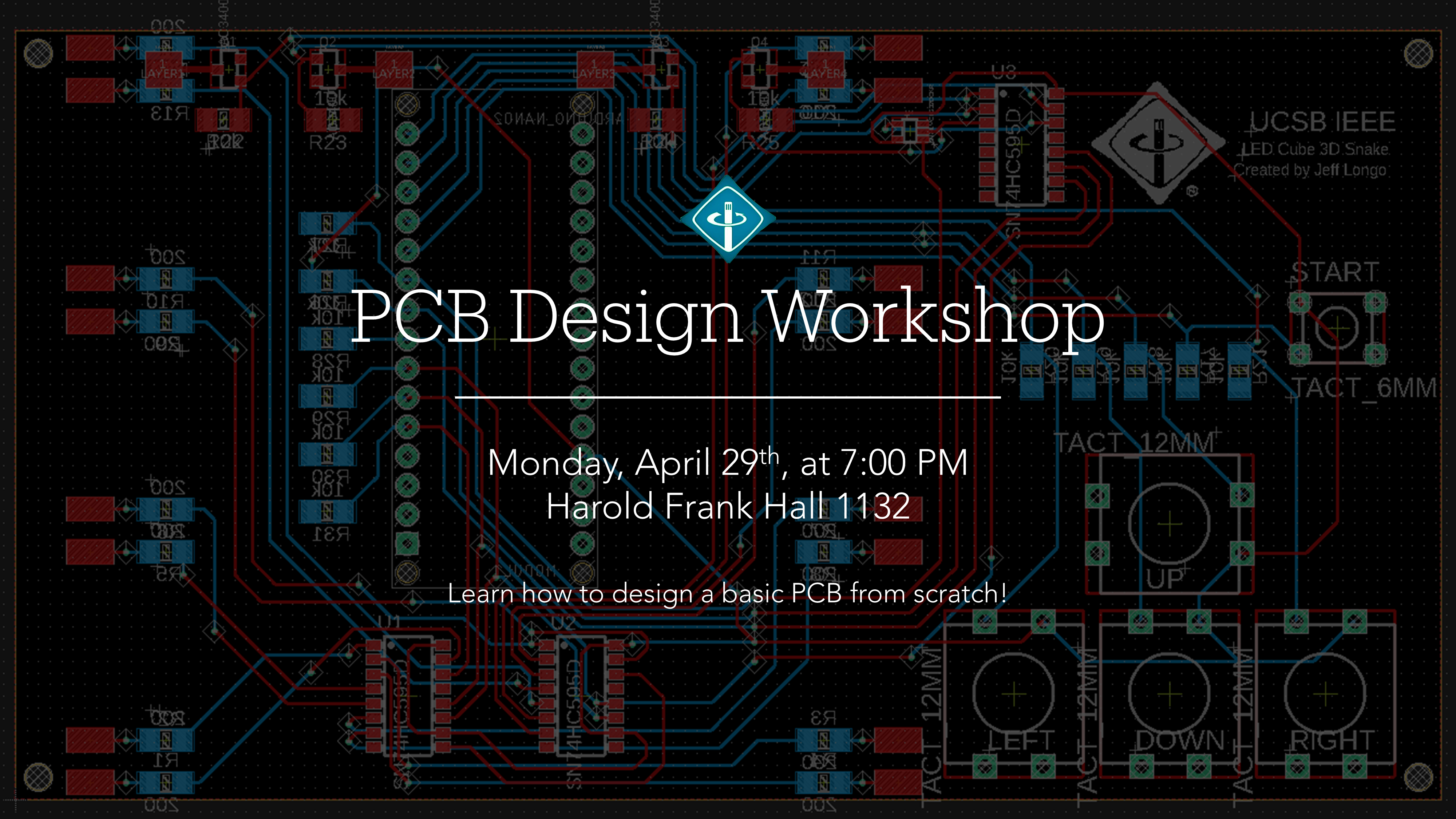 Monday, April 29th, 7:00 PM to 8:30 PM, at HFH 1132
Have you ever wanted to learn how to design a PCB (Printed Circuit Board) from scratch? Join us this Monday for our PCB Design Workshop! Our project manager, Jeff, will give a tutorial on EAGLE, a CAD program used in the industry to design PCBs. PCB design is a highly useful skill that can improve the infrastructure of your projects.
Food will be provided!
Please download, install, and activate the following program onto your laptop before attending this workshop!
Autodesk EAGLE (PC, Mac, and Linux)

Sign up using your UCSB email to activate your free 3-year student license. If you attended the 3D Modeling workshop last quarter, you can use the same account.