Spring Quarter - First General Meeting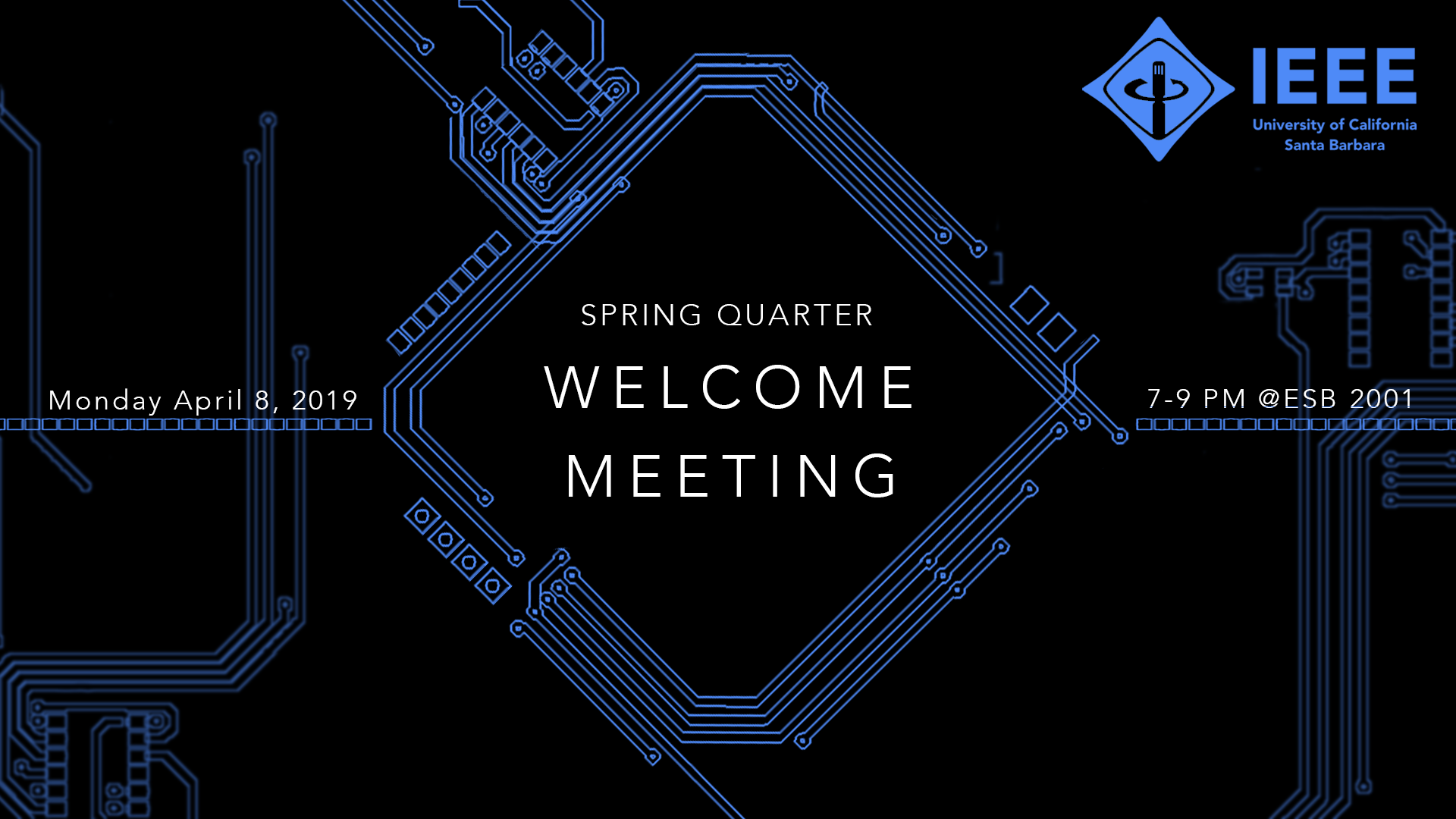 Monday, April 8th, 7:00 PM to 9:00 PM, at ESB 2001
Welcome back to UCSB for Spring 2019!
UCSB IEEE will be kicking off the Spring Quarter with our first meeting on Monday, April 8th at 7 PM in ESB 2001. We are a group of students that are passionate about practical engineering and consist largely of EE, CE, and CS majors, although any major is welcome! Our projects and workshops cover all levels of engineering experience, so whether you're new to UCSB IEEE or are already a lab member, we will have something for you this quarter!
We'll discuss this quarter's workshops, projects, and competitions, including a new AI competition, Colorfight 2, co-developed by members of Green Hills Software! If you're looking to get involved with Colorfight, this is an excellent opportunity to learn more and get started.
Food and drinks will be provided! Please RSVP on the Facebook event so we know how much food to bring.
In the meantime, keep yourself up to date with the latest IEEE events using the platforms below!
Have any questions? Reach out to us at admin@ucsbieee.org.