Winter Quarter - First General Meeting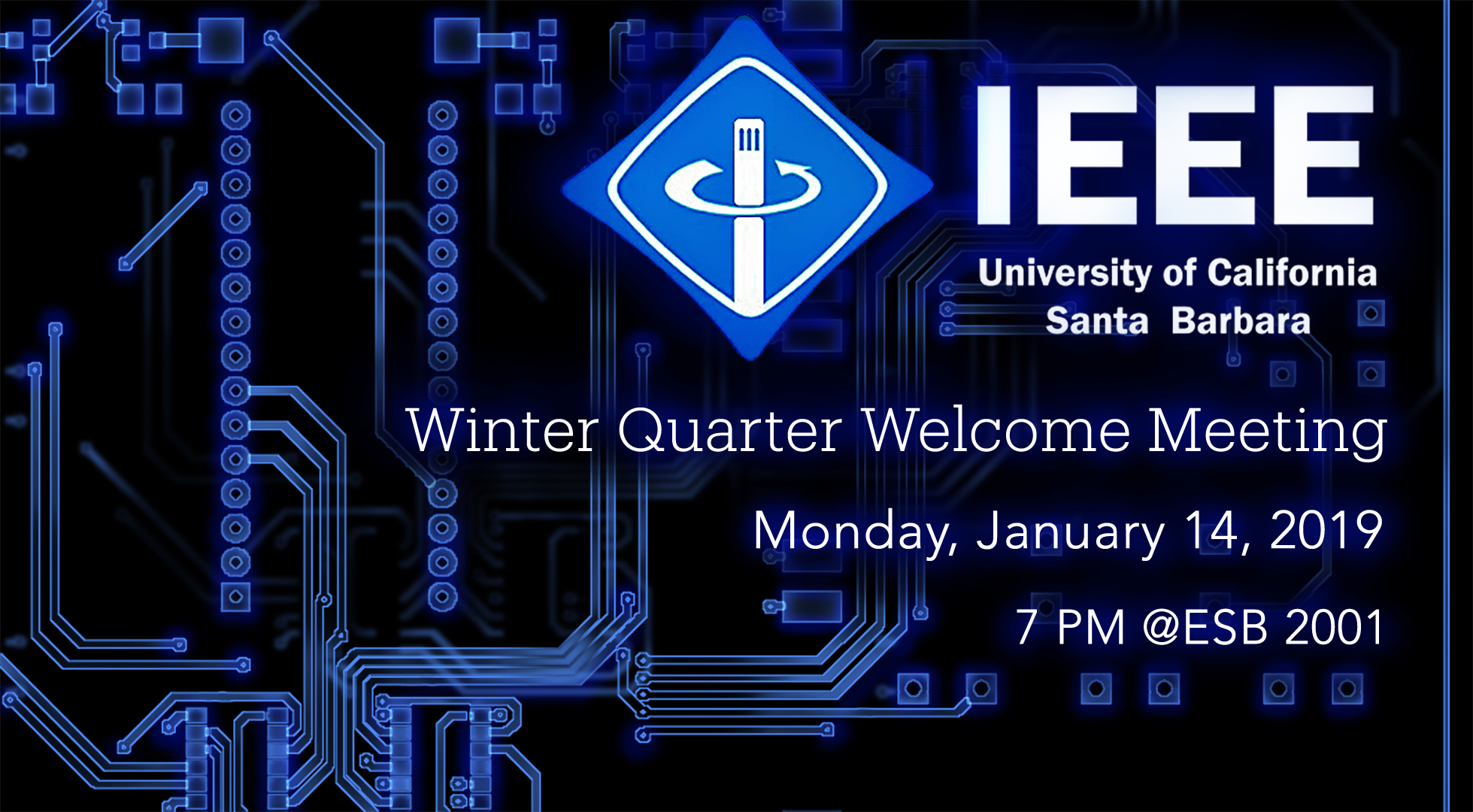 Monday, January 14th, 7:00 PM to 9:00 PM, at ESB 2001
Welcome back to UCSB for the Winter 2019 quarter!
UCSB IEEE will be kicking off the Winter Quarter with our first meeting on Monday, January 14th at 7 PM in ESB 2001. We are a group of students that are passionate about practical engineering and consist largely of EE, CE, and CS majors, although any major is welcome! Our projects and workshops cover all levels of engineering experience, so whether you're new to UCSB IEEE or are already a lab member, we will have something for you this quarter!
In our first meeting, we'll discuss this quarter's new workshops and projects, including the Moonboard project collaboration with UCSB Climbing and an advanced project collaboration with Professor Lubin's Cosmology Group! If you already have a solid engineering background and are looking to apply it in a large-scale project, these are excellent opportunities to gain experience and network with professors and graduate students. Student representatives from the Cosmology group will present their collaboration project and discuss how you can join!
Food and drinks will be provided! Please RSVP on the Facebook event so we know how much food to bring. We will also be selling UCSB ECE shirts and hoodies, for anyone interested!
In the meantime, keep yourself up to date with the latest IEEE events using the platforms below!
Have any questions? Reach out to us at admin@ucsbieee.org.