Fifth Gait Tech Talk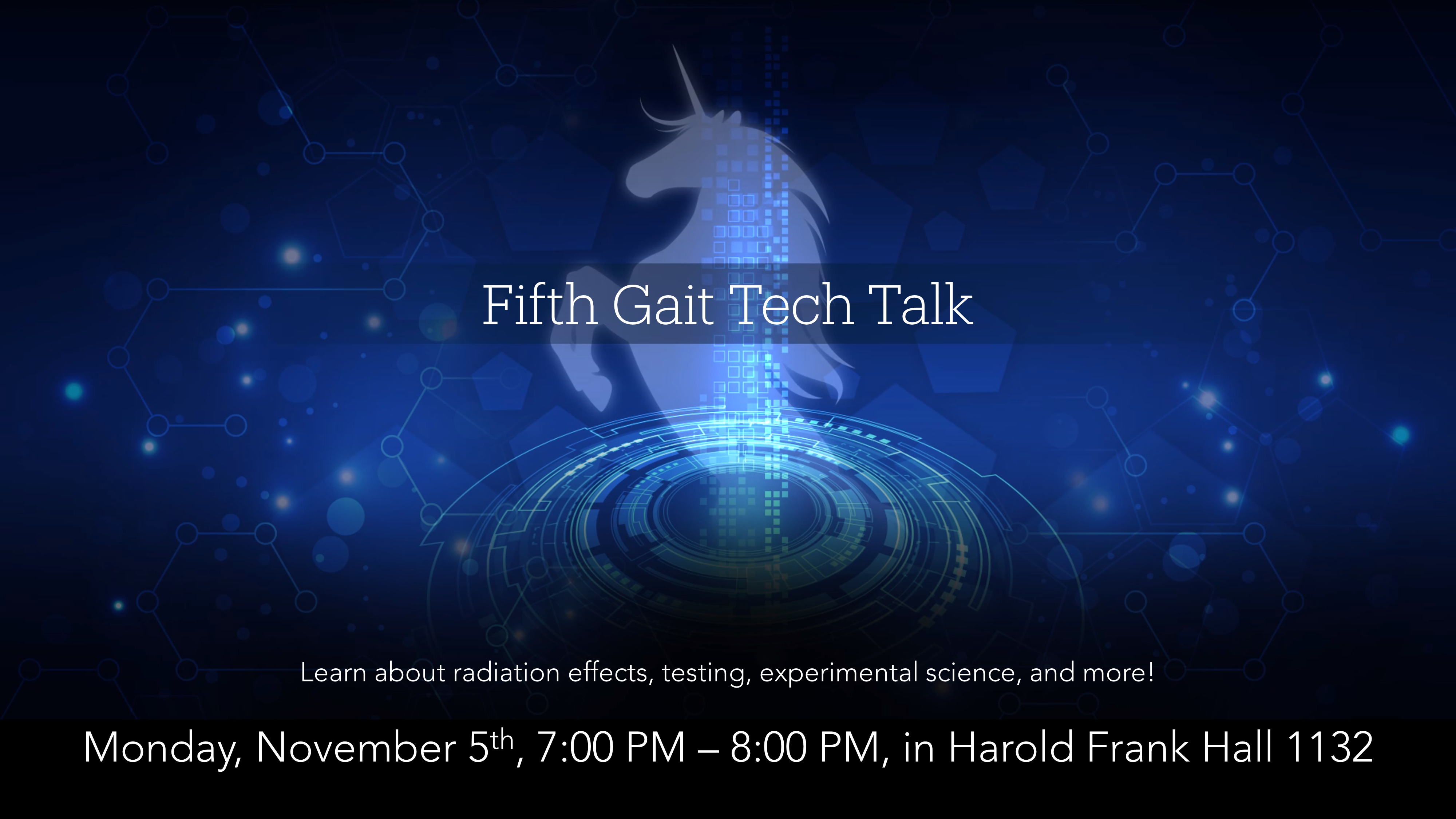 Monday, November 5th, 7:00 PM to 8:00 PM, at HFH 1132
Interested in learning about Fifth Gait? Come out to the Fifth Gait tech talk this Monday, where Fifth Gait will discuss their expertise with sensor design, radiation standards and technologies, detector physics, and system survivability. If you're interested in getting involved at Fifth Gait, bring your resume!
Food will be provided! :)
About Fifth Gait: Fifth Gait Technologies, a minority woman-owned small business founded in 2007, provides advanced survivability technologies, hardware and software design and development, sensor system products and services to our government, defense primes, and commercial partners. The company's nationally recognized subject matter experts produce unparalleled state-of-the-art solutions with the freedom and agility of a small business.
Learn more about Fifth Gait at https://www.5thgait.com/.