Events and Workshops
IEEE at UCSB hosts many workshops year-round to connect students to knowledgeable officers, professors, and companies, with the goal of helping students develop their technical skills.
We host talks with professors to talk about their research and hold discussions regarding the latest in technology. We bring companies to talk about their products, allowing students to try the newest tech and learn about how they can apply their talents through potential opportunities. We host workshops to strengthen your skills, both engineering and non-engineering related. You can find lessons on writing a good resume, desigining PCBs, creating 3D models, developing applications, and much more.
Learn more and sign up for upcoming events below!
---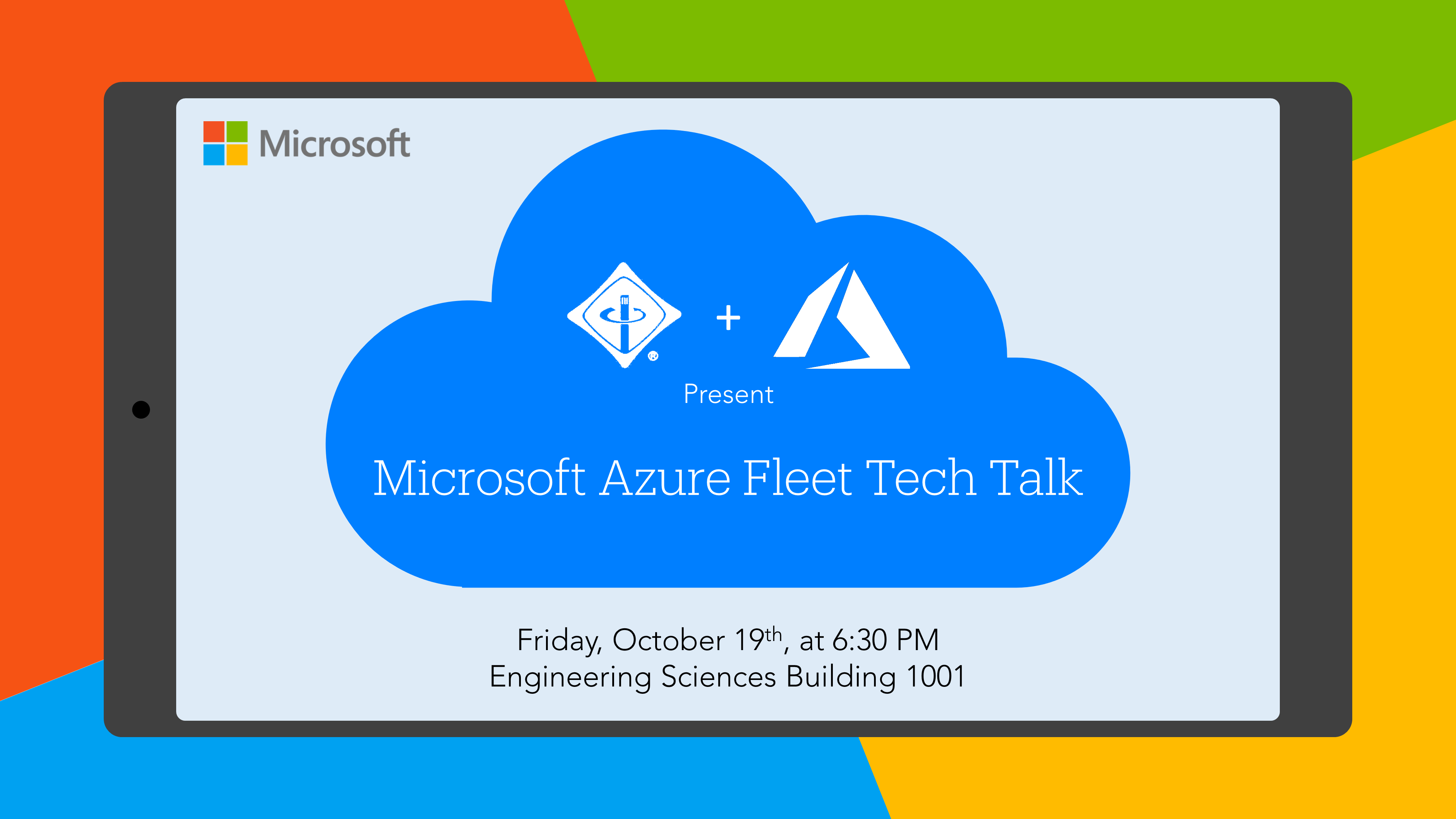 Friday, October 19th, 6:30 PM to 8:00 PM, at ESB 1001
Learn more about Microsoft Azure's Fleet Detect and Discover team!
---